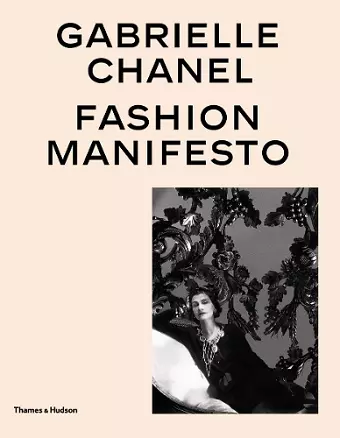 A landmark publication that highlights the principles and evolution of the timeless Chanel style, the careful crafting of her public image, and the many facets of her lasting legacy
A major retrospective of the life and work of Coco Chanel.Gabrielle 'Coco' Chanel is an icon of fashion, and can lay claim to having invented the look of the 20th century. At the height of the Belle Époque, she stripped women of their corsets and feathers, bobbed their hair, put them in bathing suits and sent them out to get tanned in the sun. She introduced the little black dress; trousers for women; costume jewelry; the exquisitely comfortable suit that became her trademark. Early in the Roaring Twenties, Chanel made the first ever couture perfume – No. 5 – presenting it in the famous little square-cut flagon that, inspired by Picasso and Cubism, became the arch symbol of the Art Deco style. No. 5 remains the most popular scent ever created.

This volume, published to accompany a landmark exhibition in Paris, traces the birth and evolution of Chanel's timeless style. Specially commissioned photographs by Julien T. Hamon showcase the clothing, while essays by fashion historians illuminate a period, an event or a theme. Rare archival documents, including portraits of Gabrielle Chanel herself, round out the book.
'Lovely […] provides fascinating details' - Country and Townhouse
ISBN: 9780500023464
Dimensions: unknown
Weight: 1800g
304 pages